Now introducing: VKO! Virtual Knockout!
Virtual Knockout is a character based fighting game set wherever you are!  Send some
TRASH TALK
to your friends and family and issue a challenge.            
Using the power of augmented reality these illustrated champions come          to life one VKO at a time!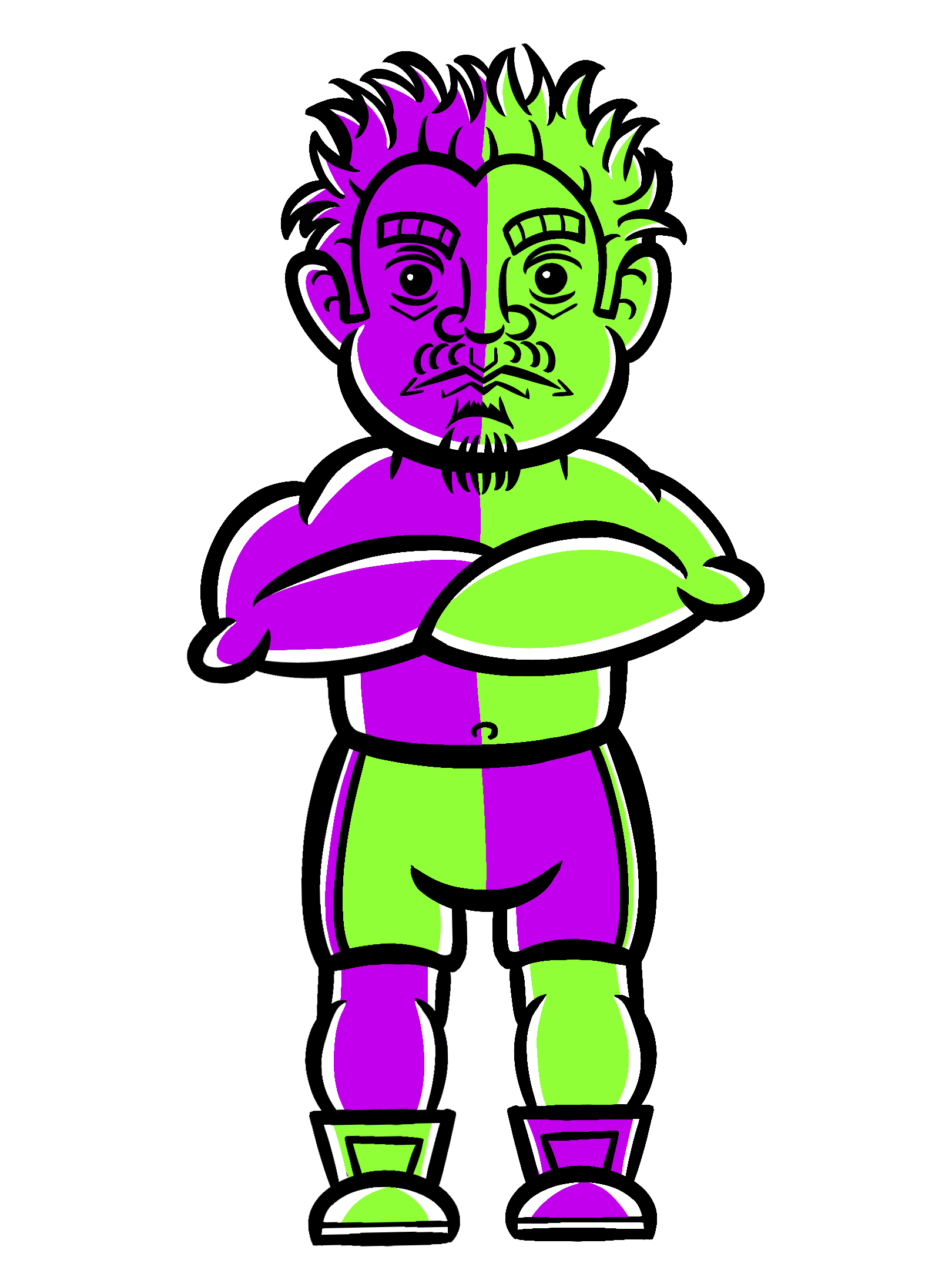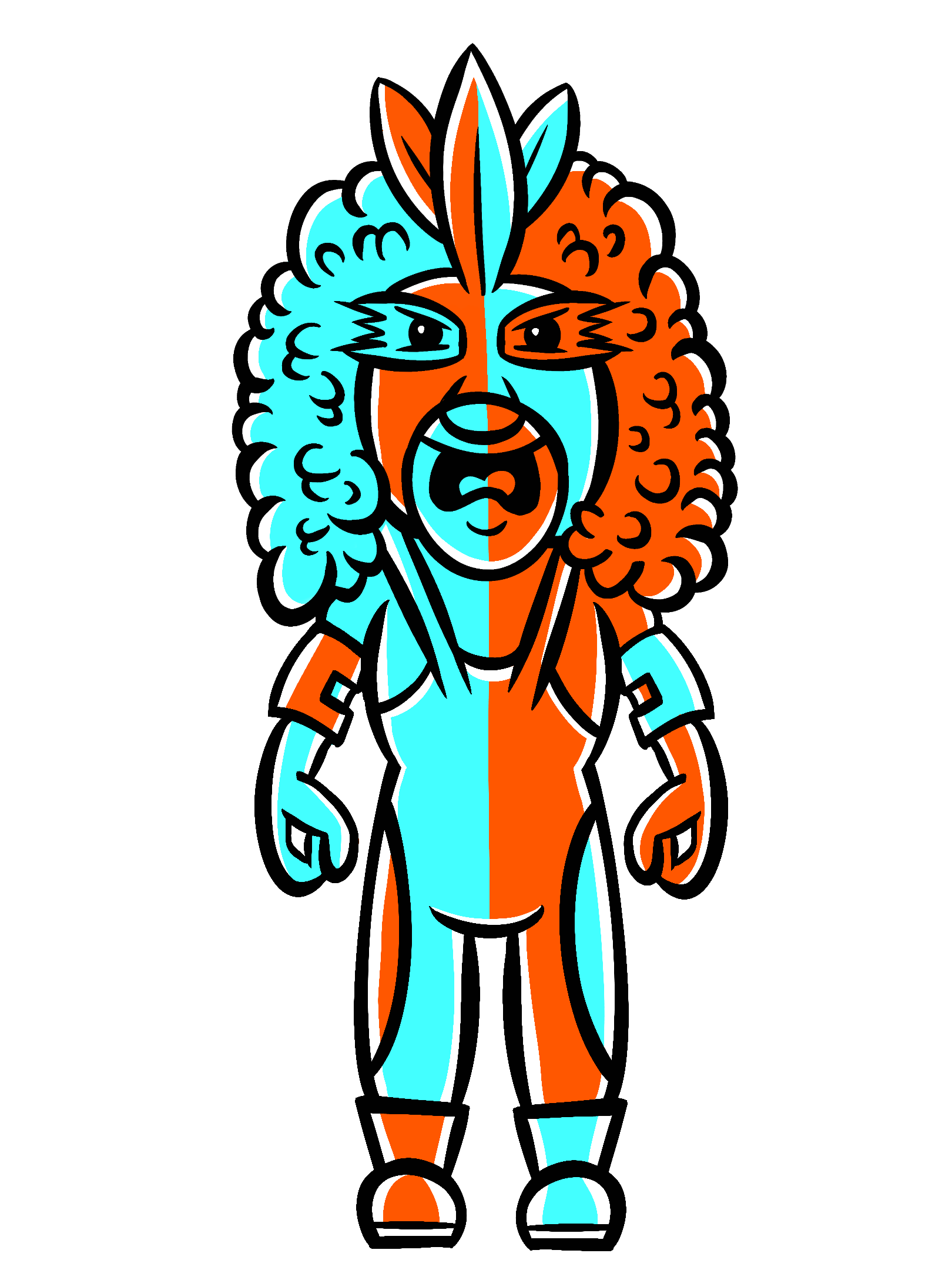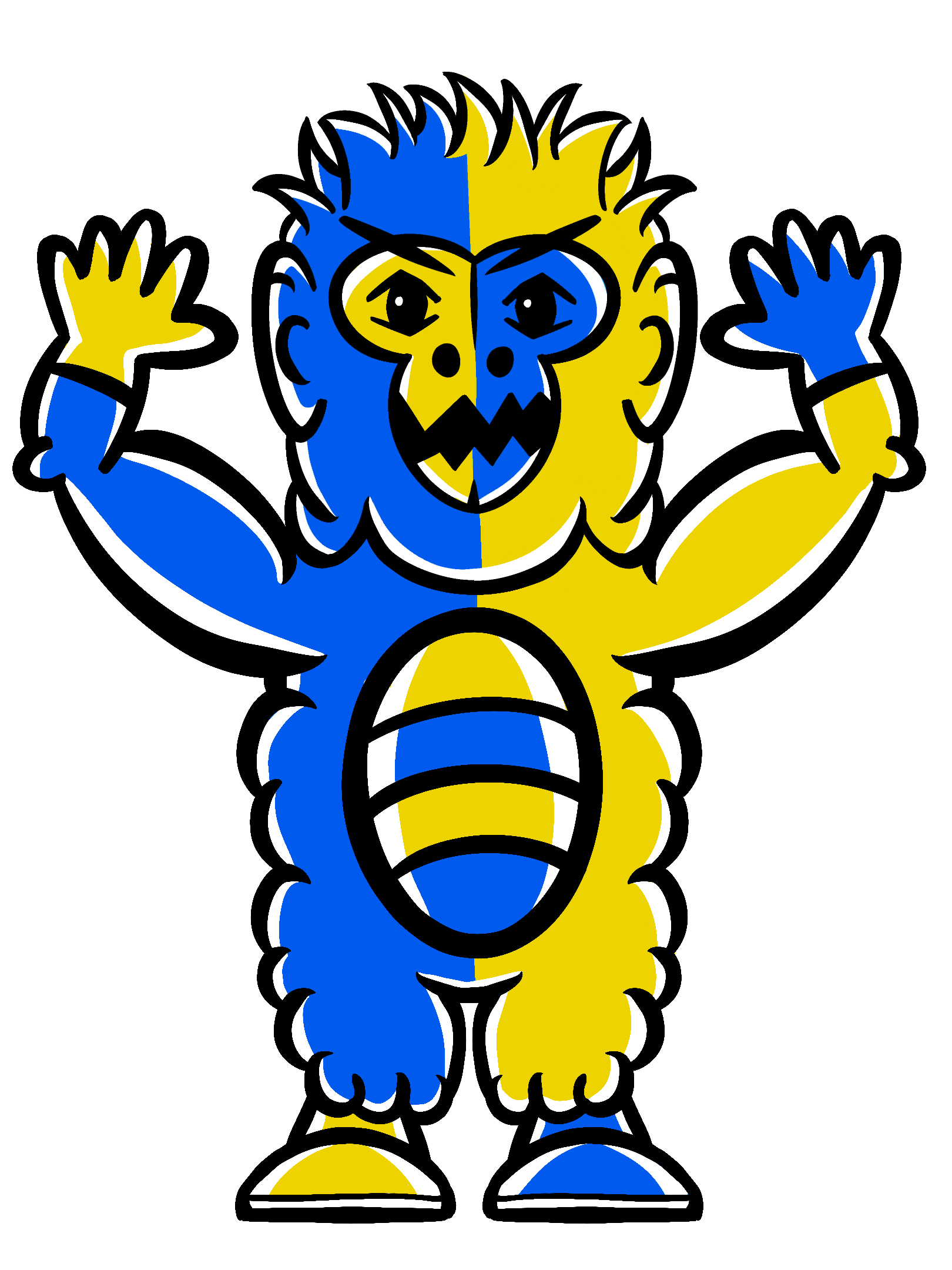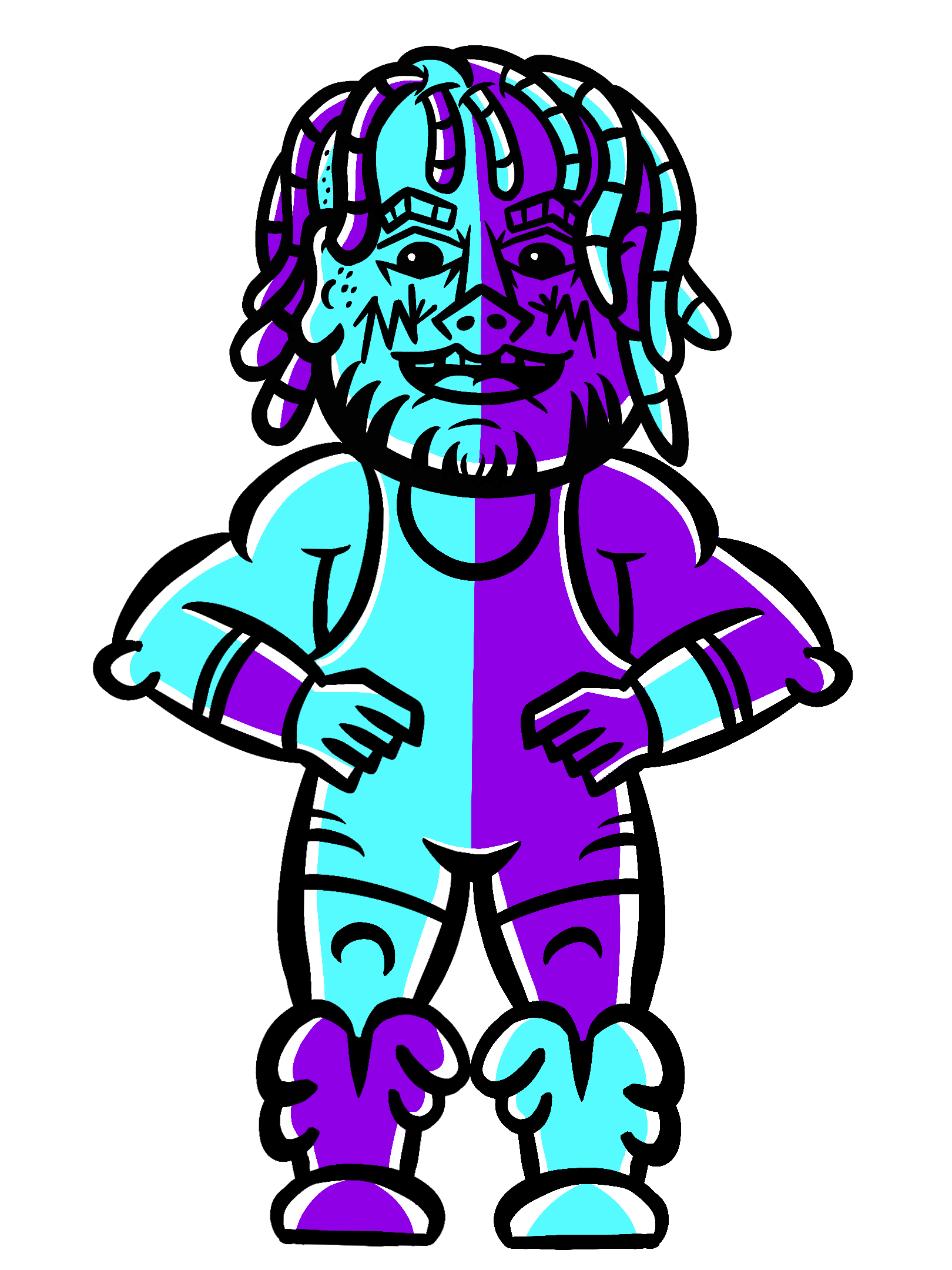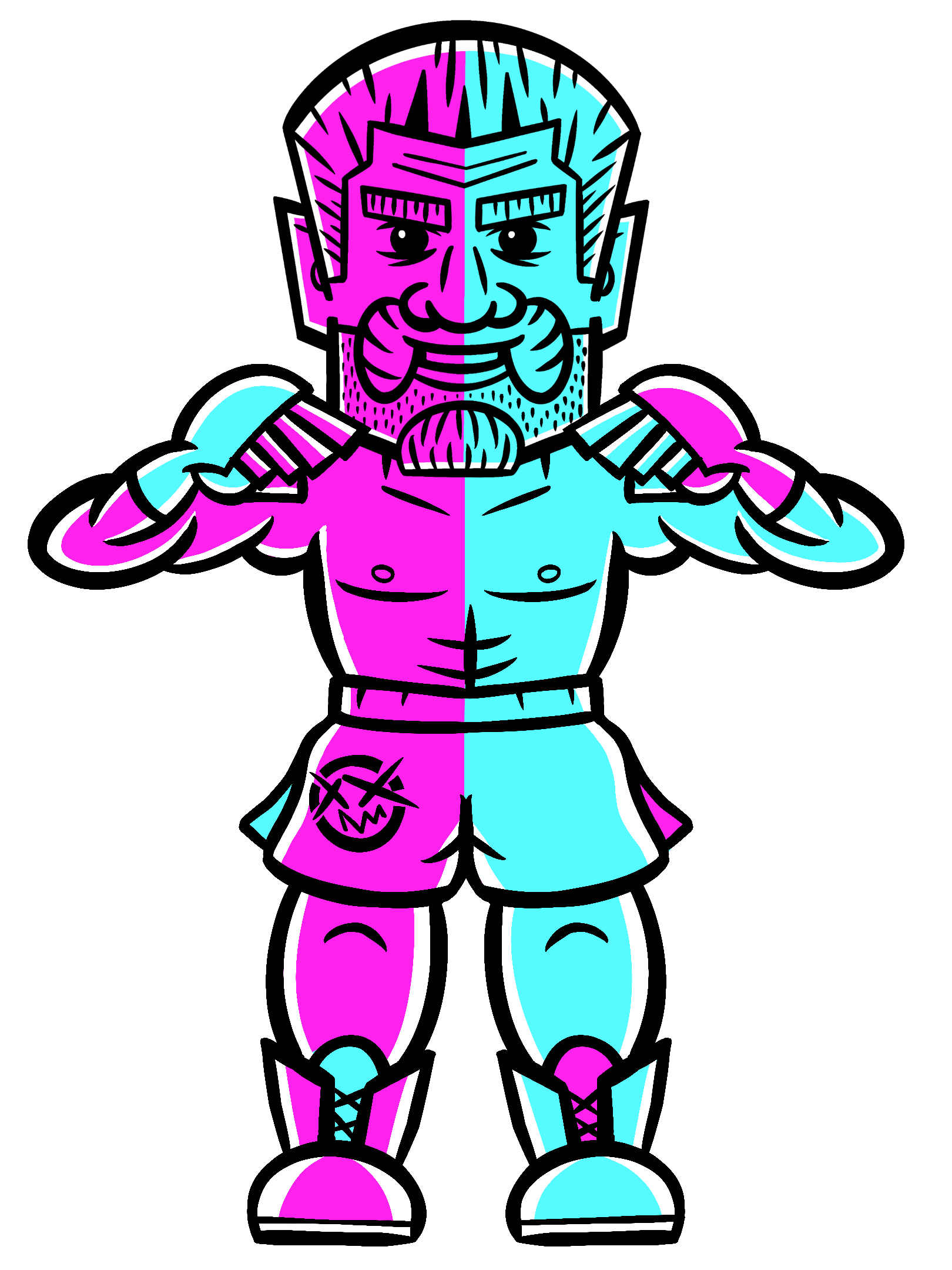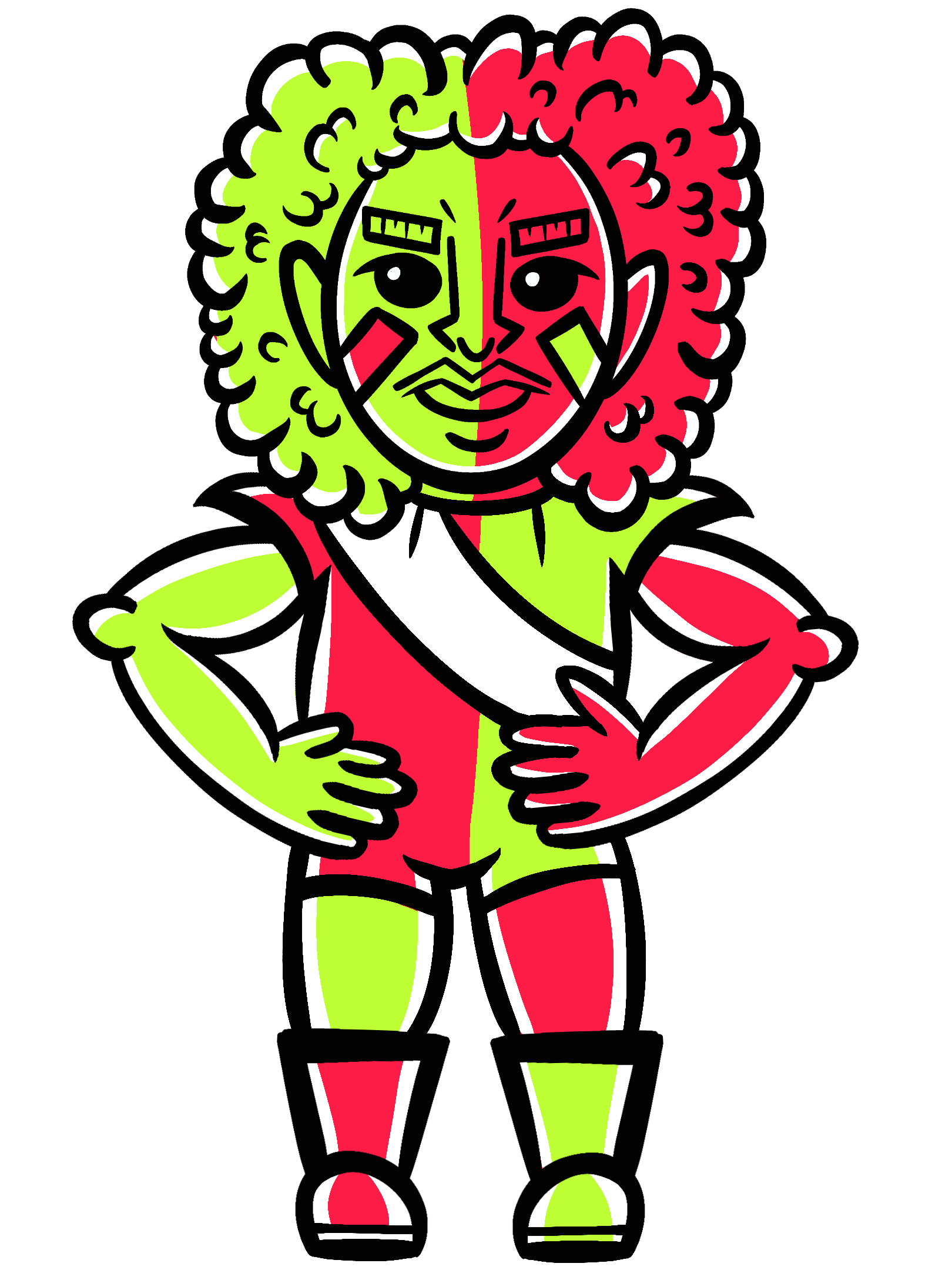 While preparing for battle, you be able to choose from our roster of head butting, face painted maniacs!
Just wrench your phone sideways and scan in your battleground!                       
It's time to unleash your champion.
Screens capture some of our fiercest competitors squaring off in unique battlefield locations!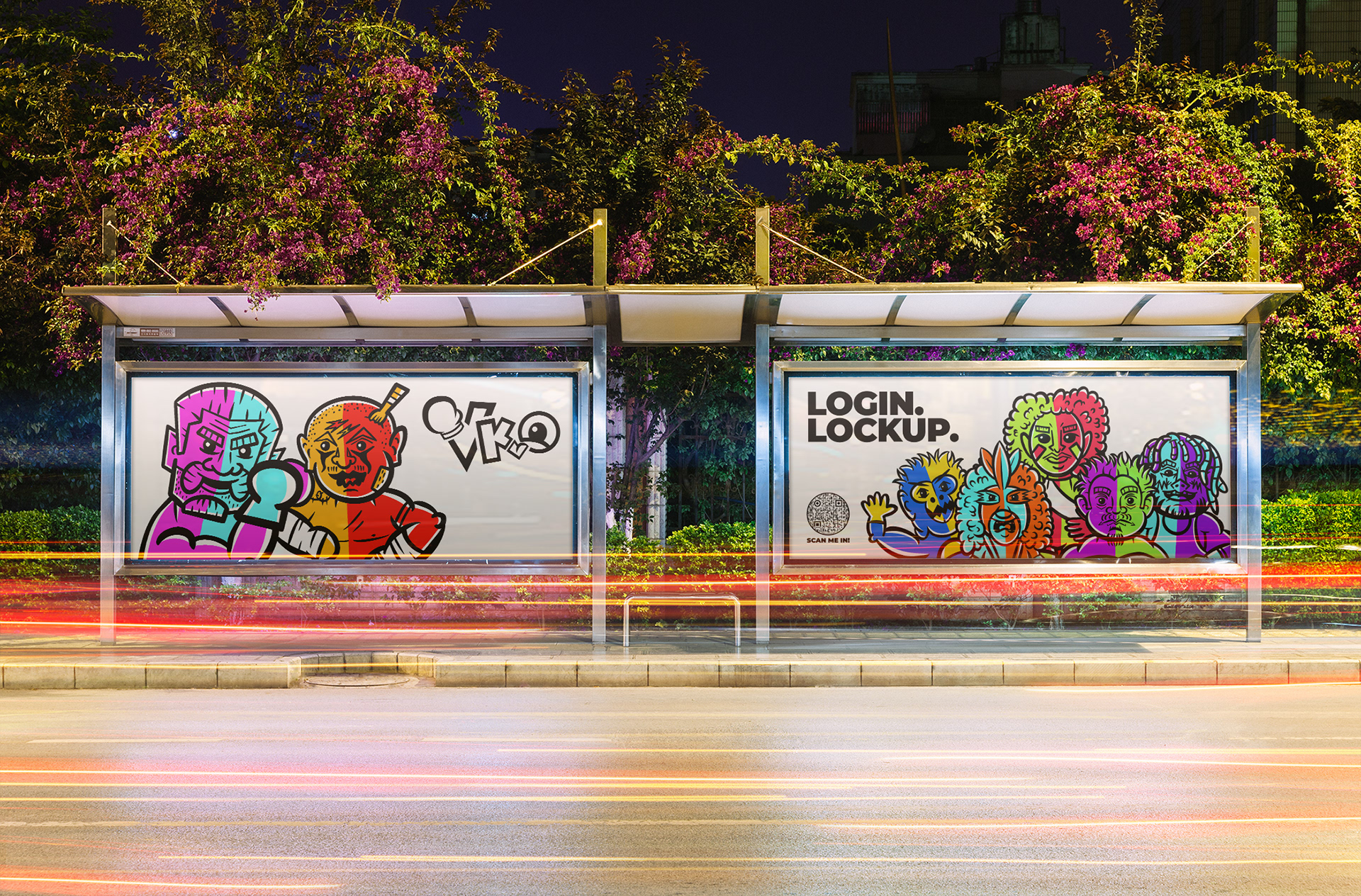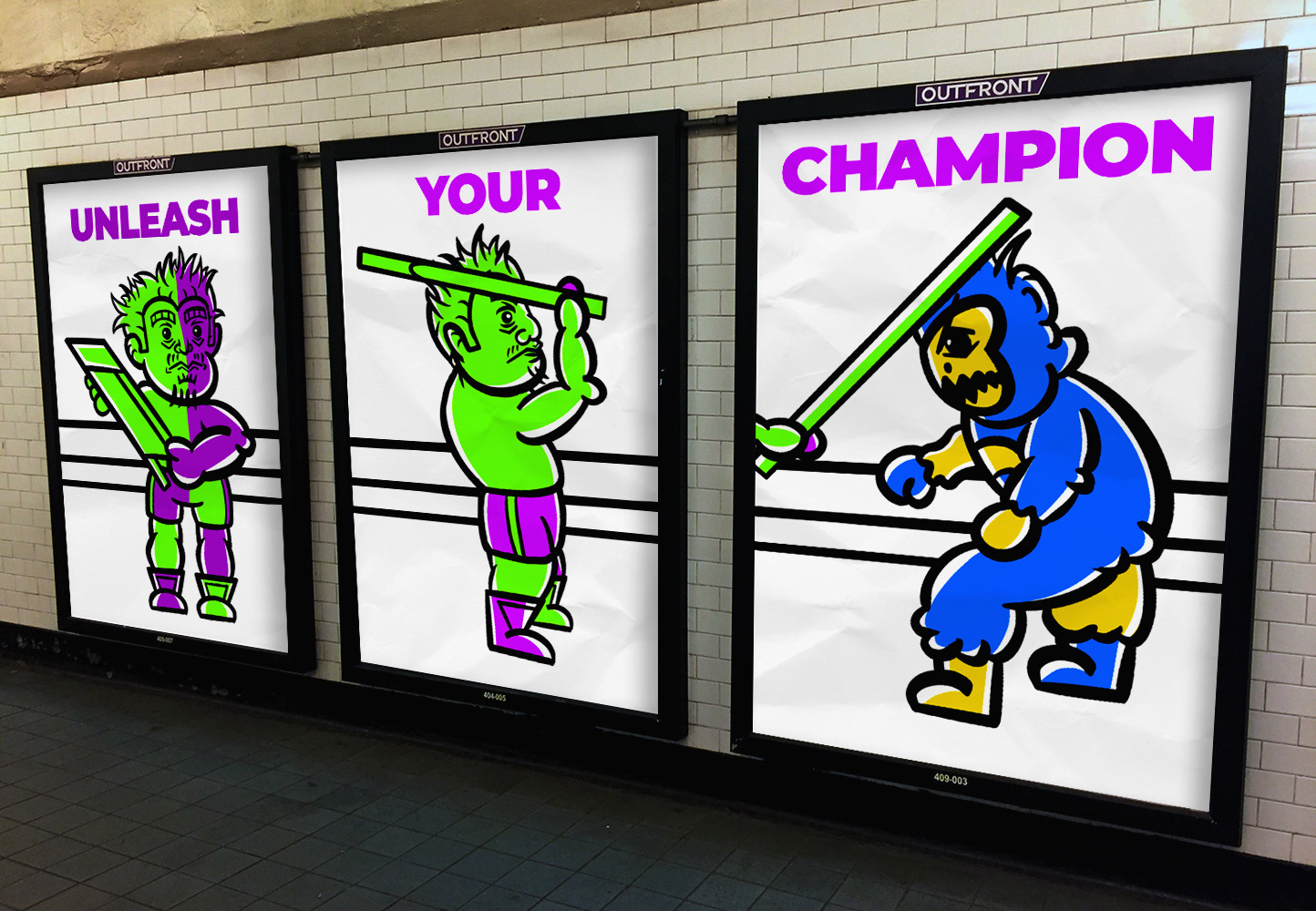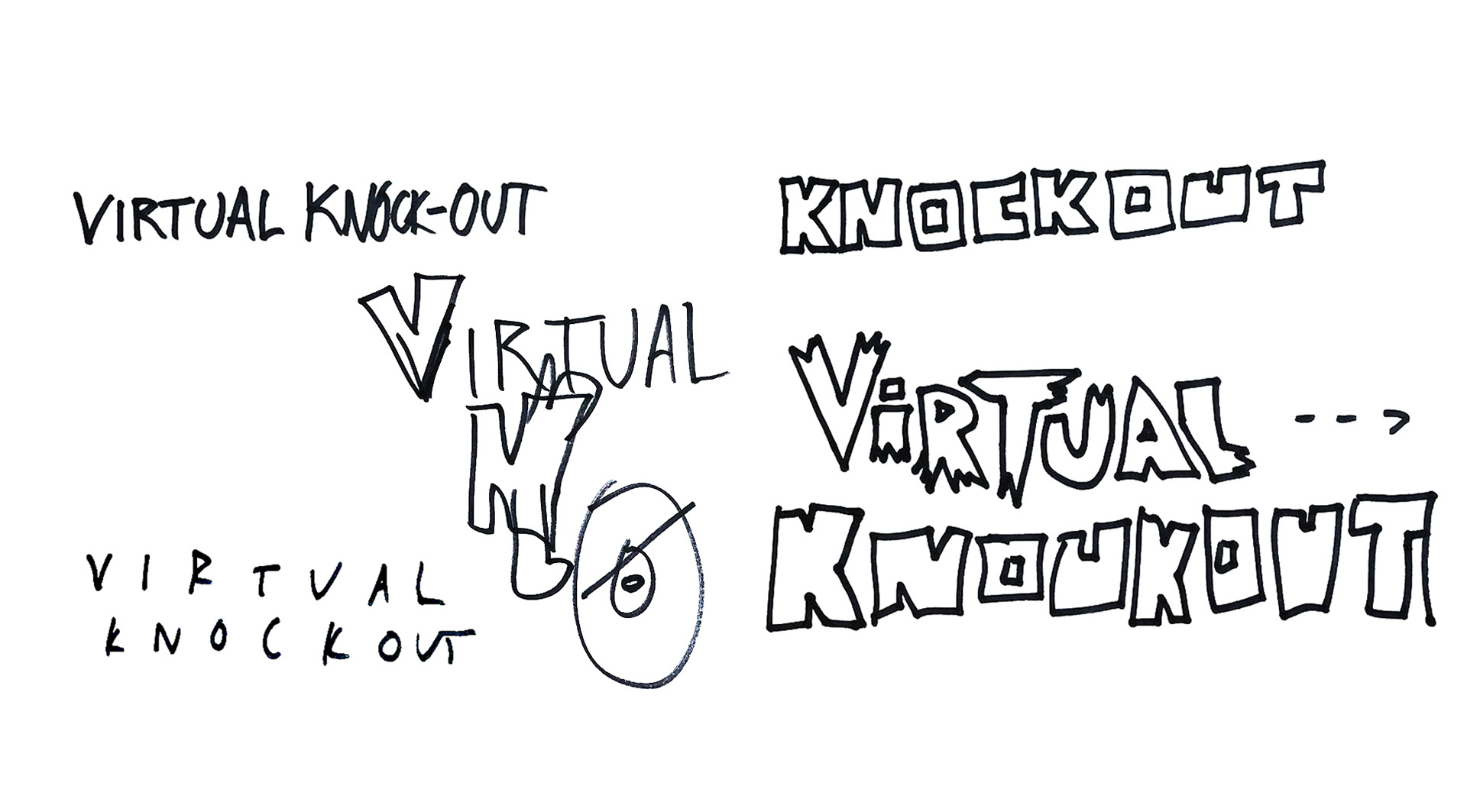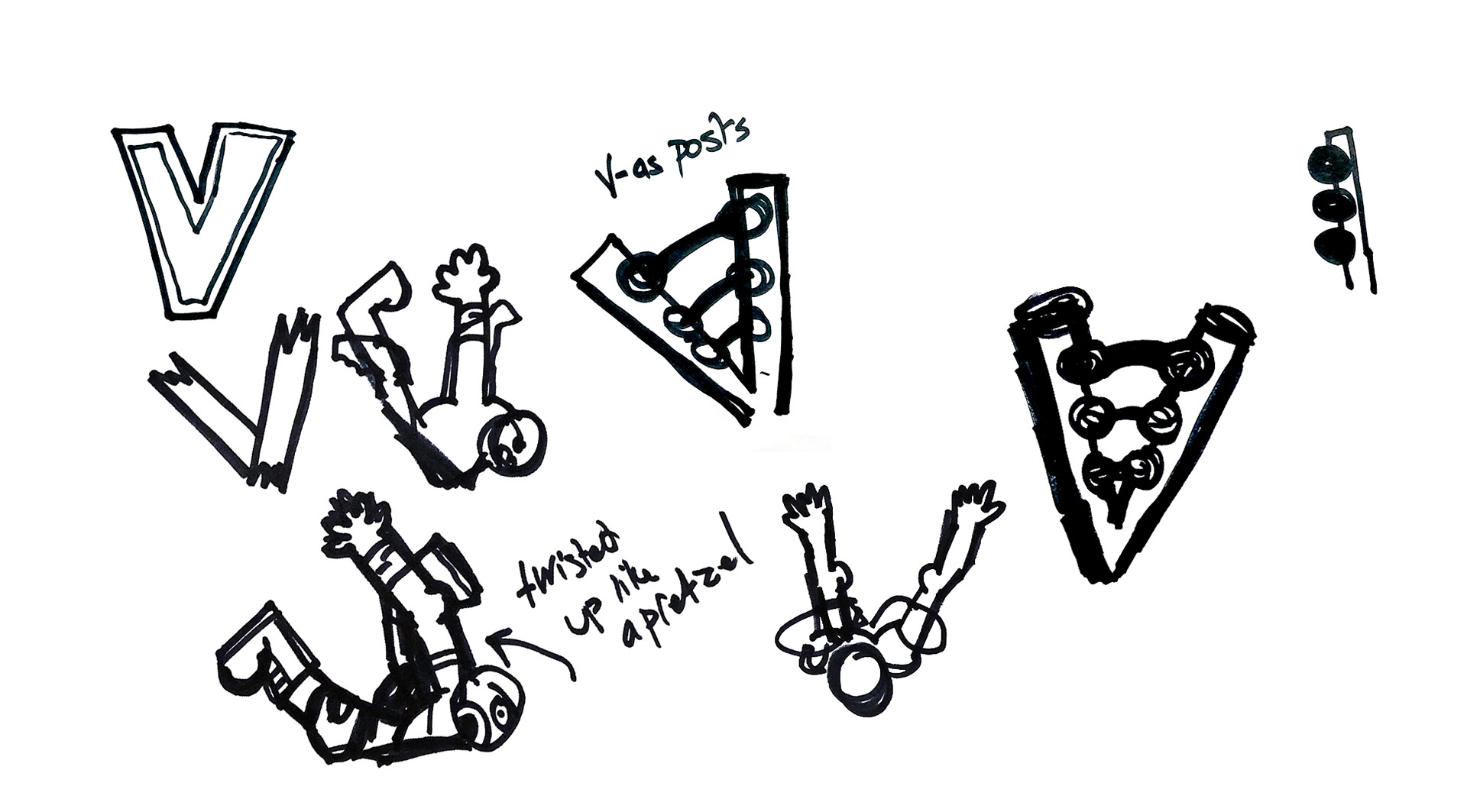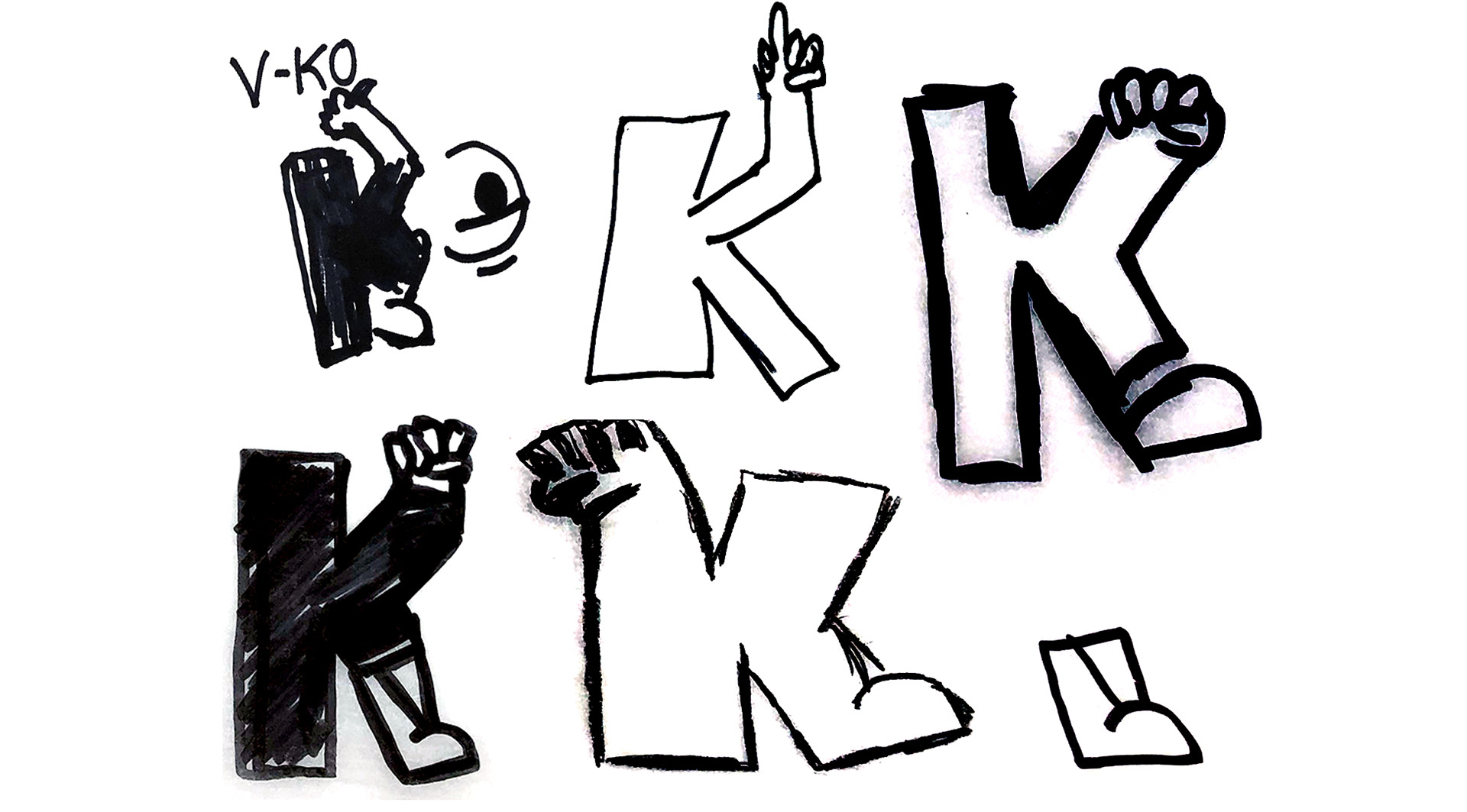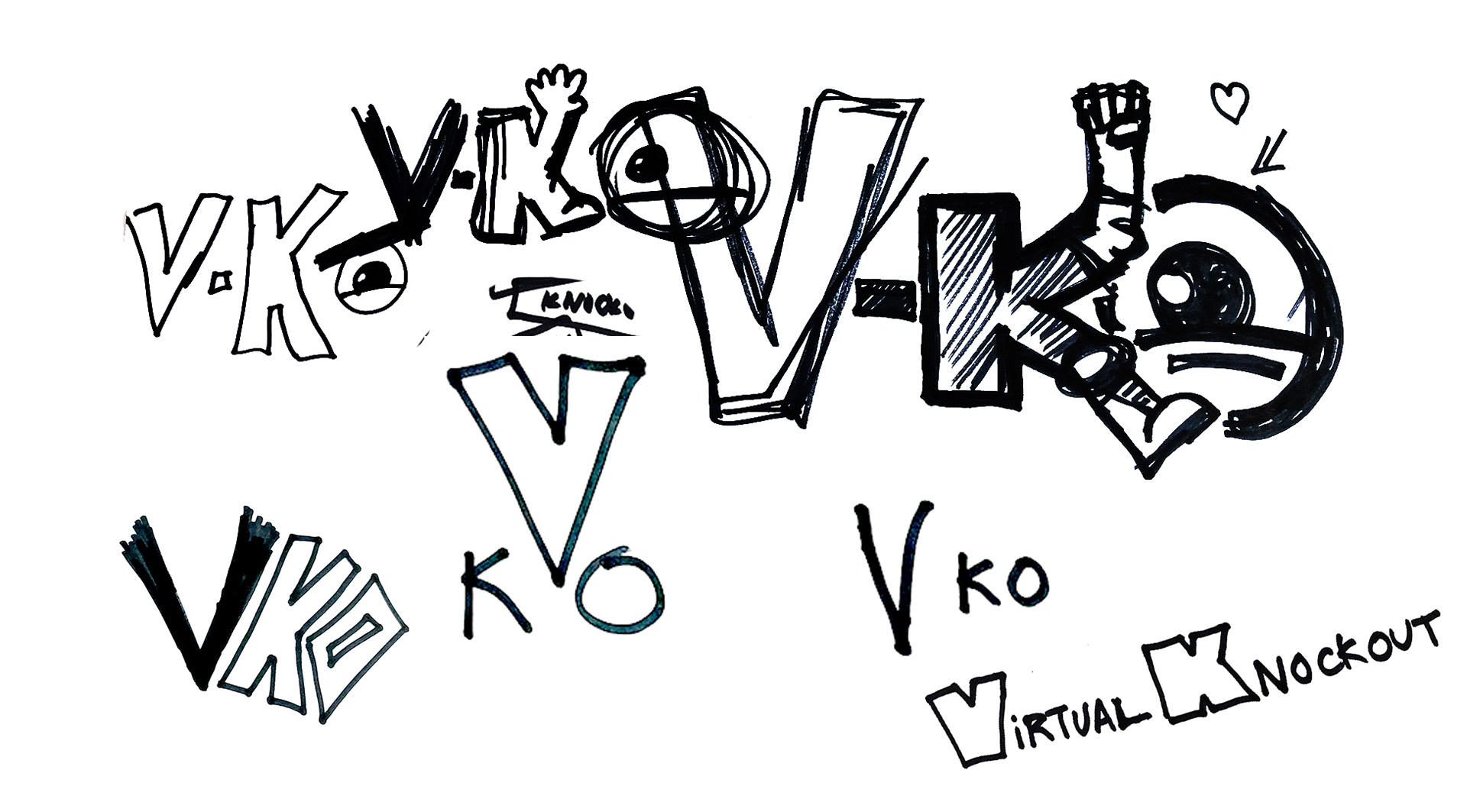 At the beginning of the process, I wanted to create a logo that matches the style and fun of the project but also can animate easily. This went through many iterations with motion and illustration in mind.

I wanted to bust up the form and make it come to life, letters with character.

I then looked to event posters of the mid to late 20th century to pull from for my inspirations of color, style, and overall aesthetic.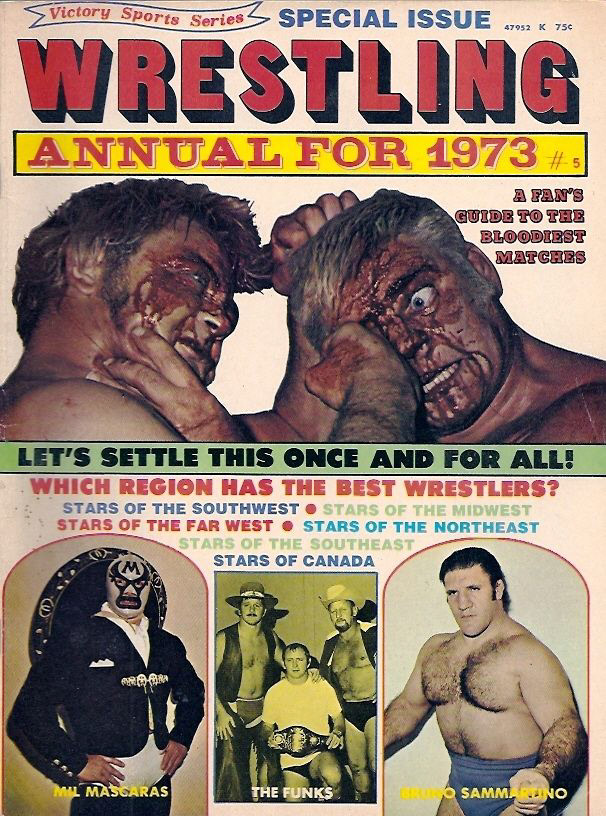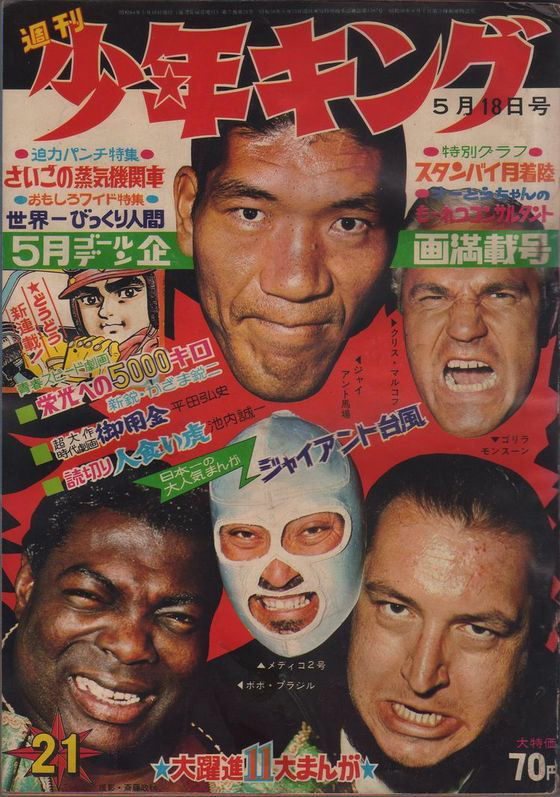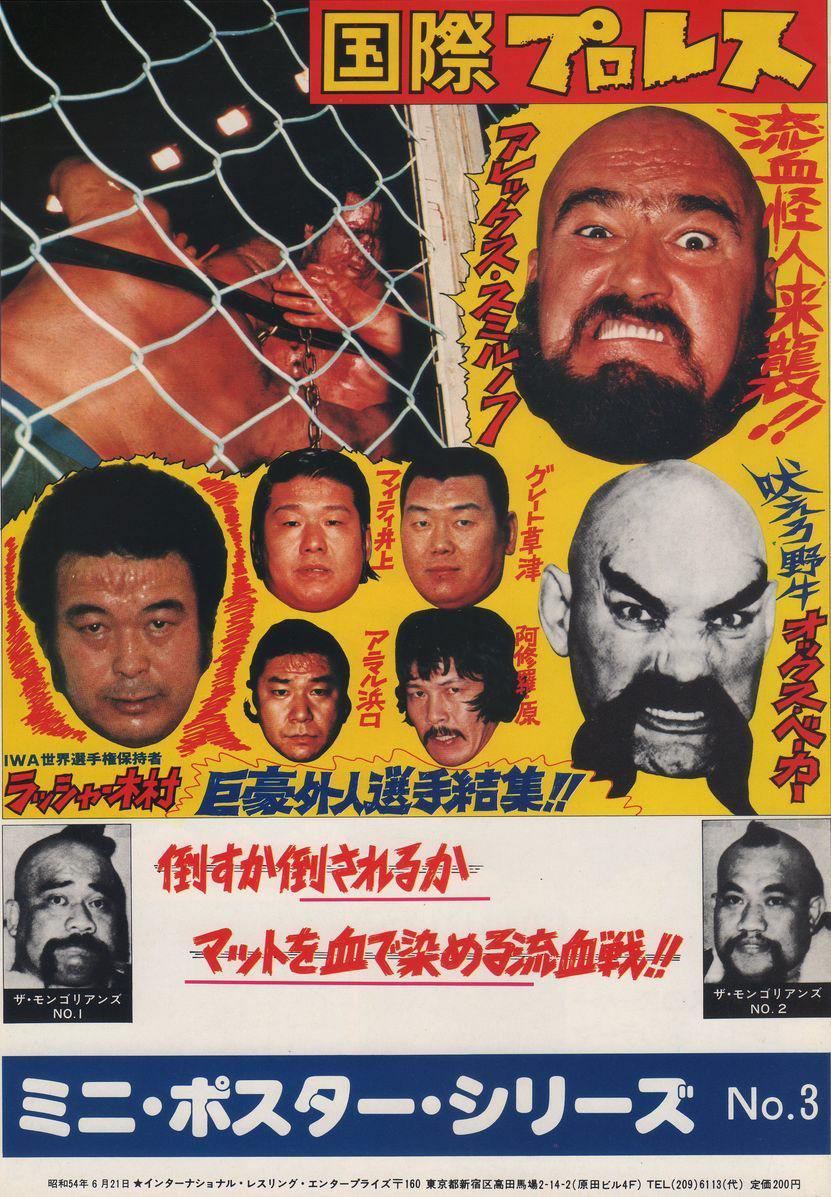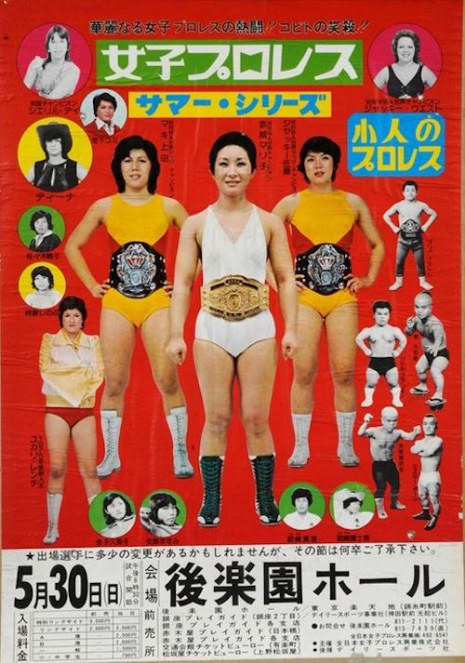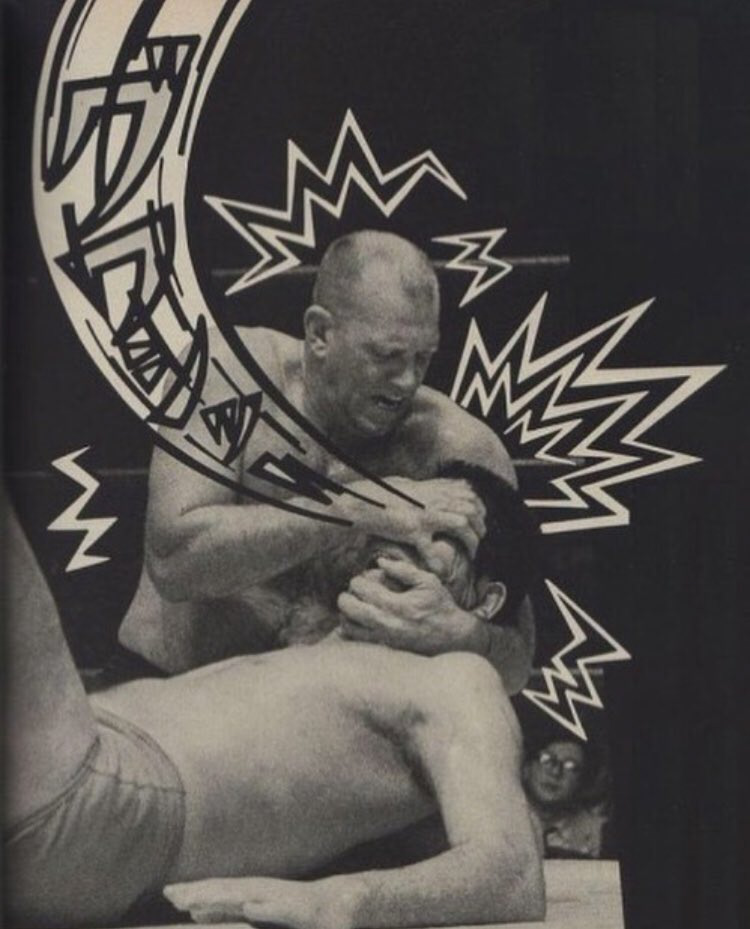 On the left was a test in the Adobe Aero BETA, sadly it wasn't a good fit to animate on and show this project.
I started animating with action figures and items around me to create beginning cells of animations.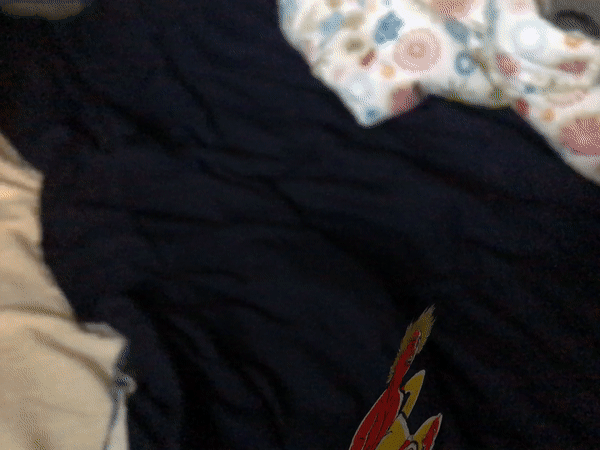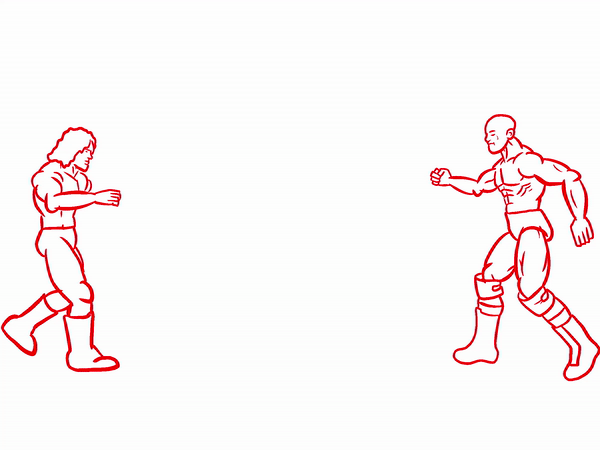 The biggest challenge in this project was to hone an illustration style that reads well up close and in scale within the games proportions. The journey that this Capstone has taken me on has been so great. By learning how to craft an illustration style and further work in animation has made me feel like a more confident graphic designer.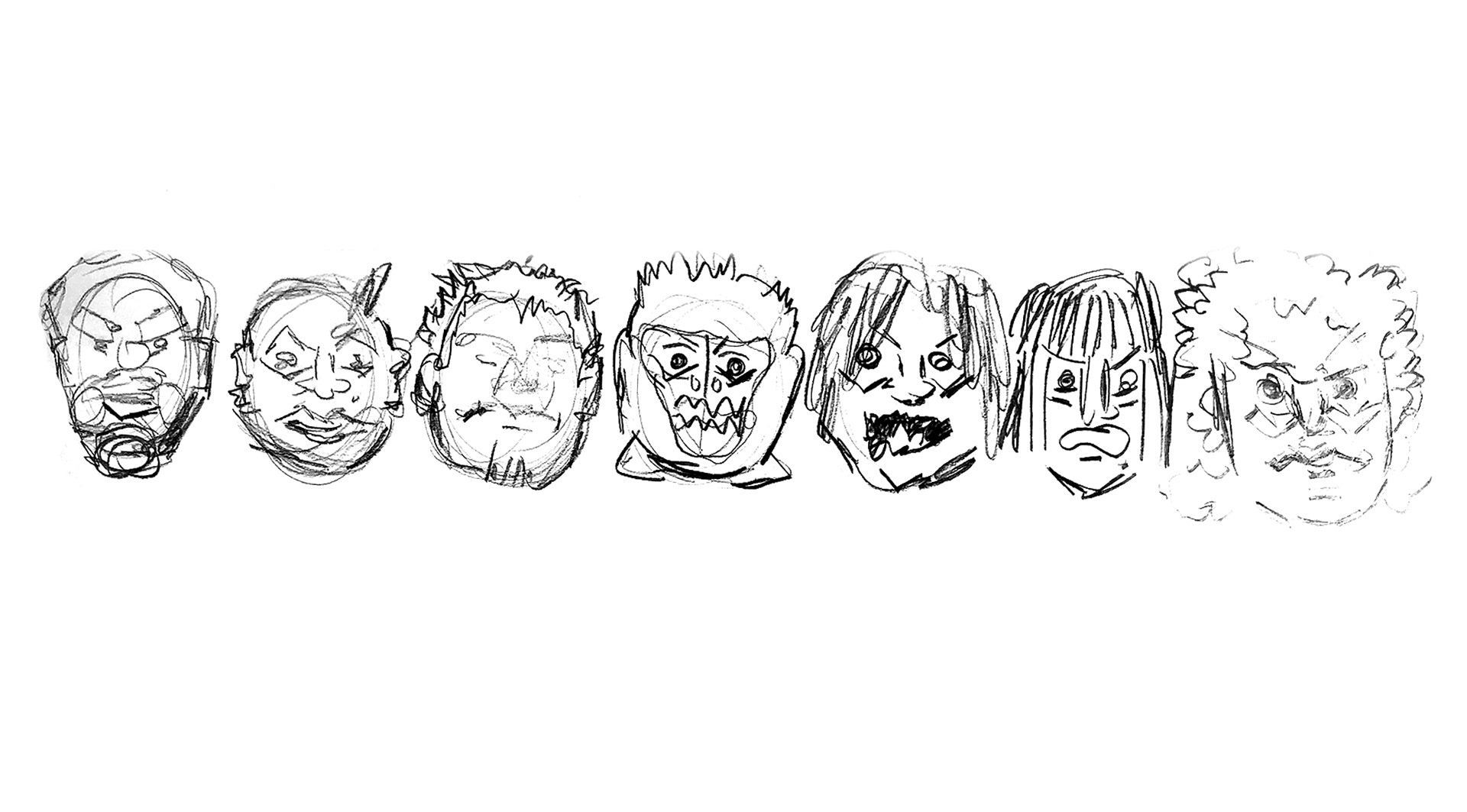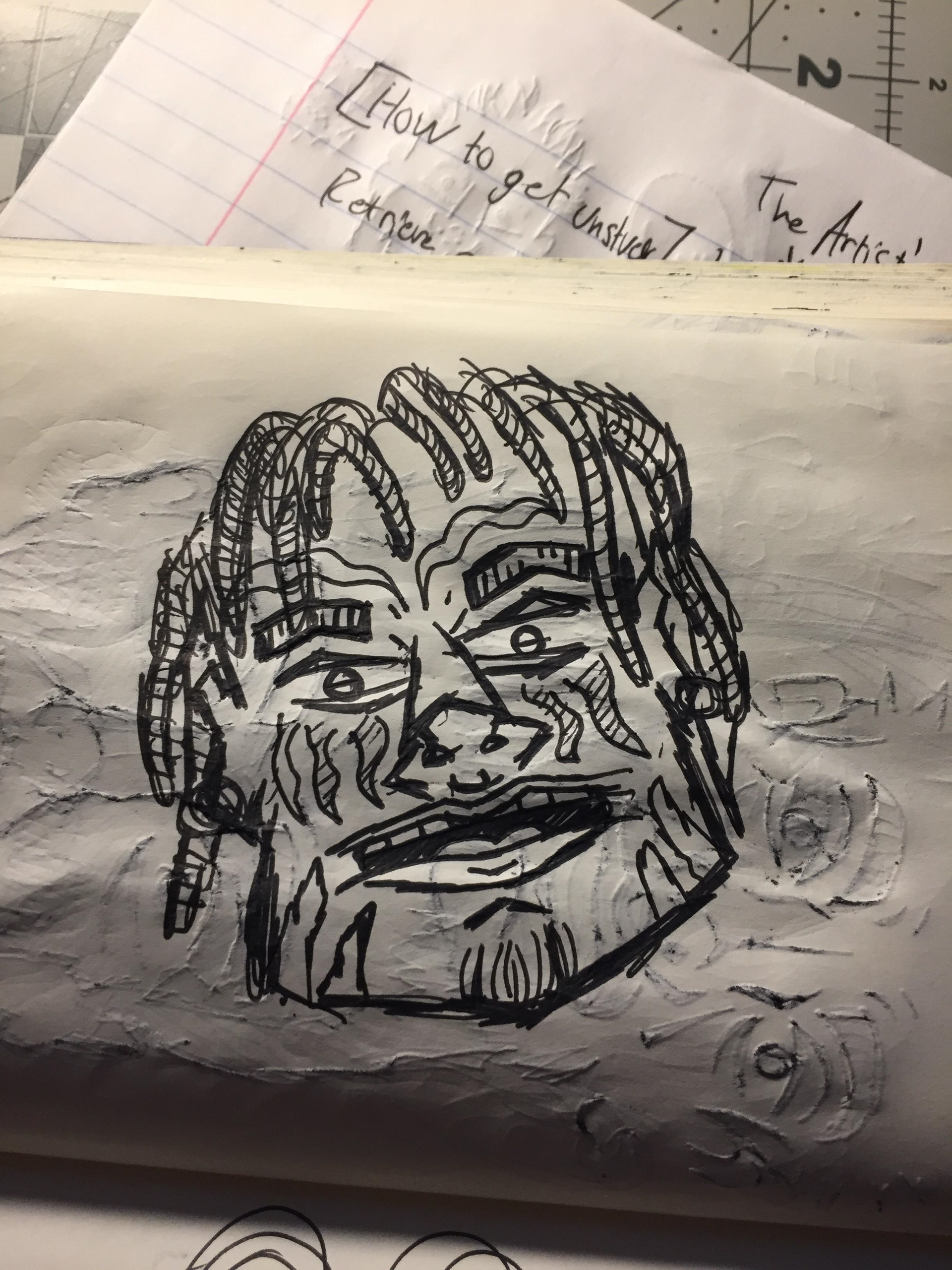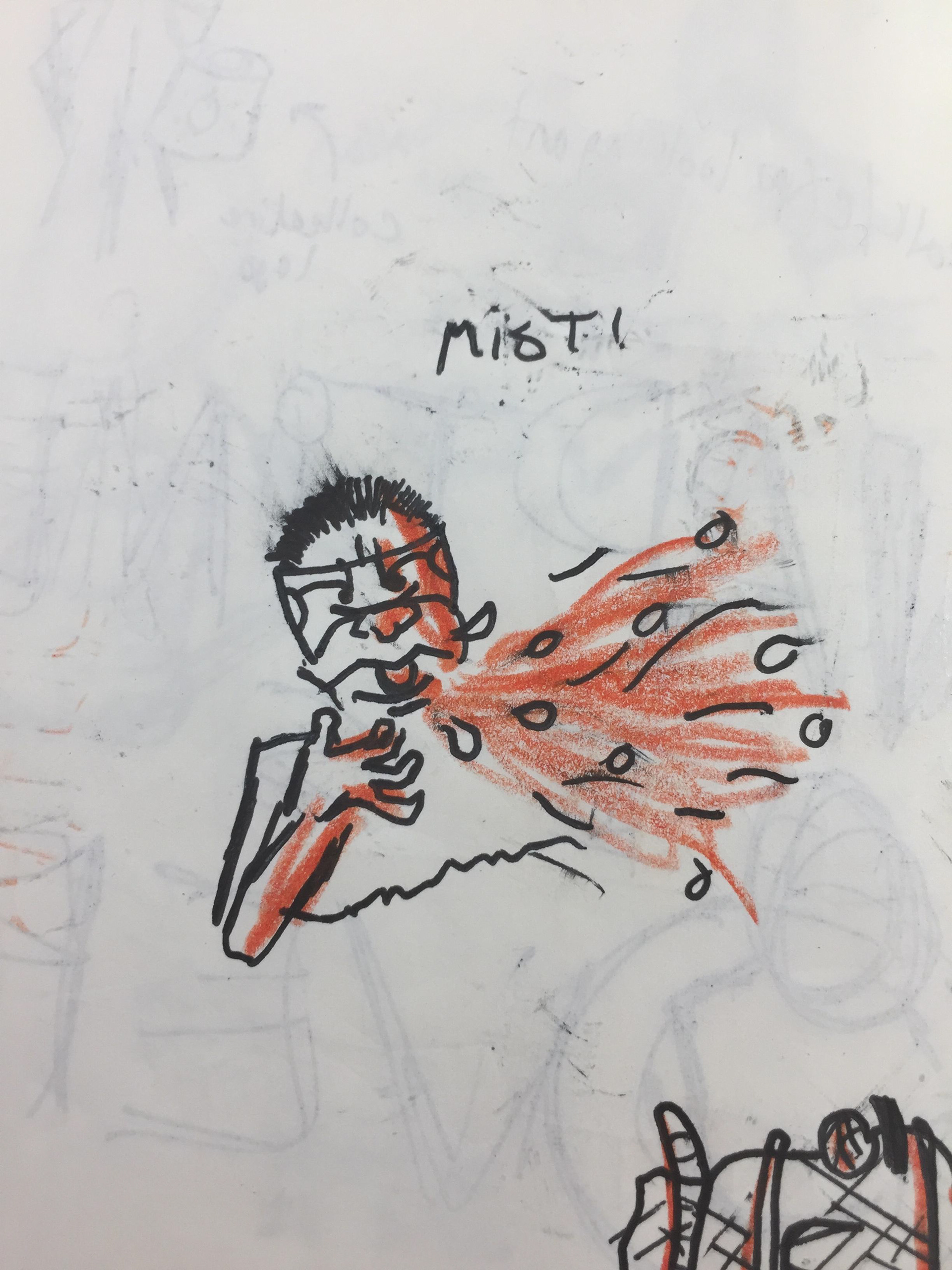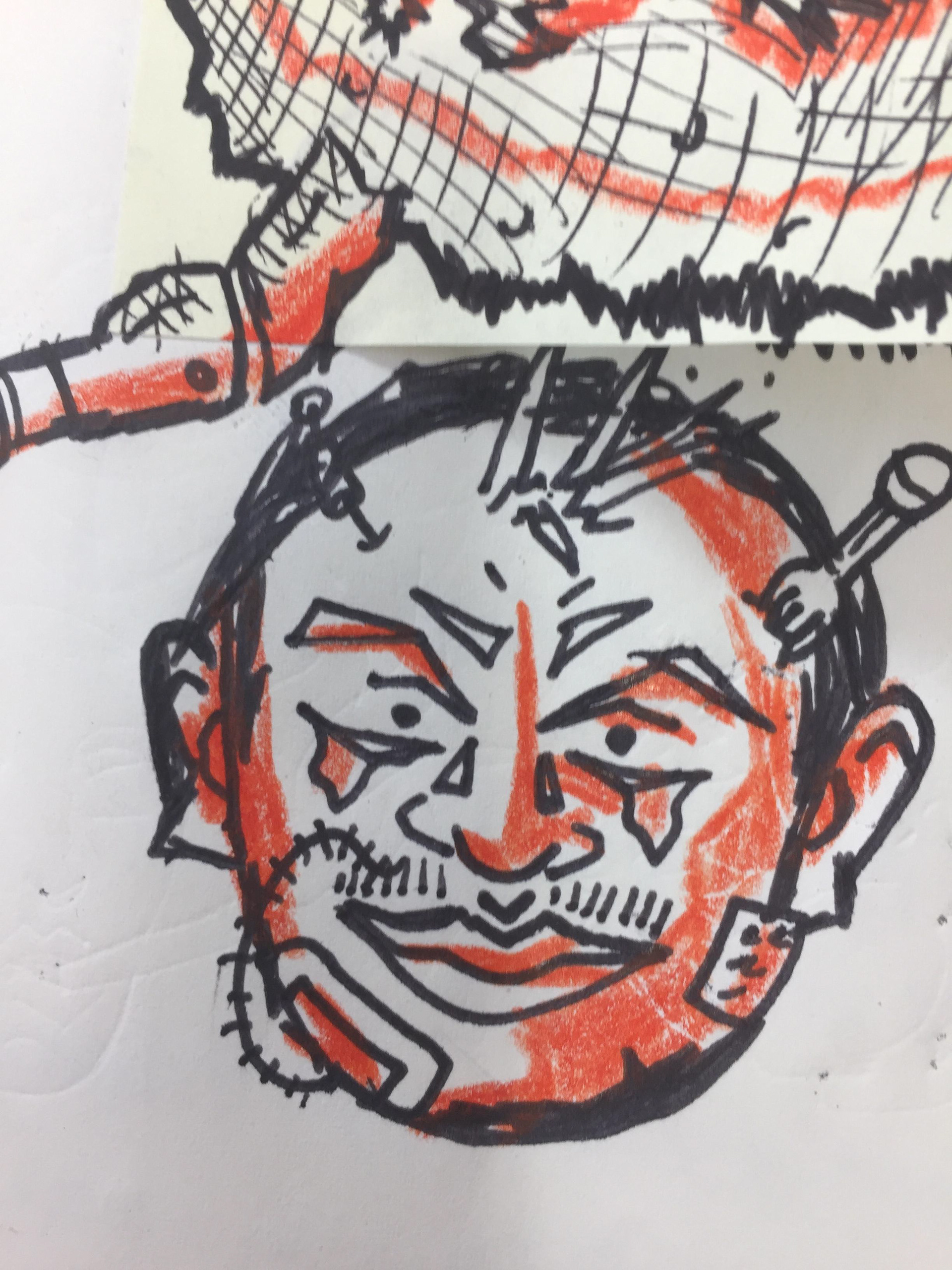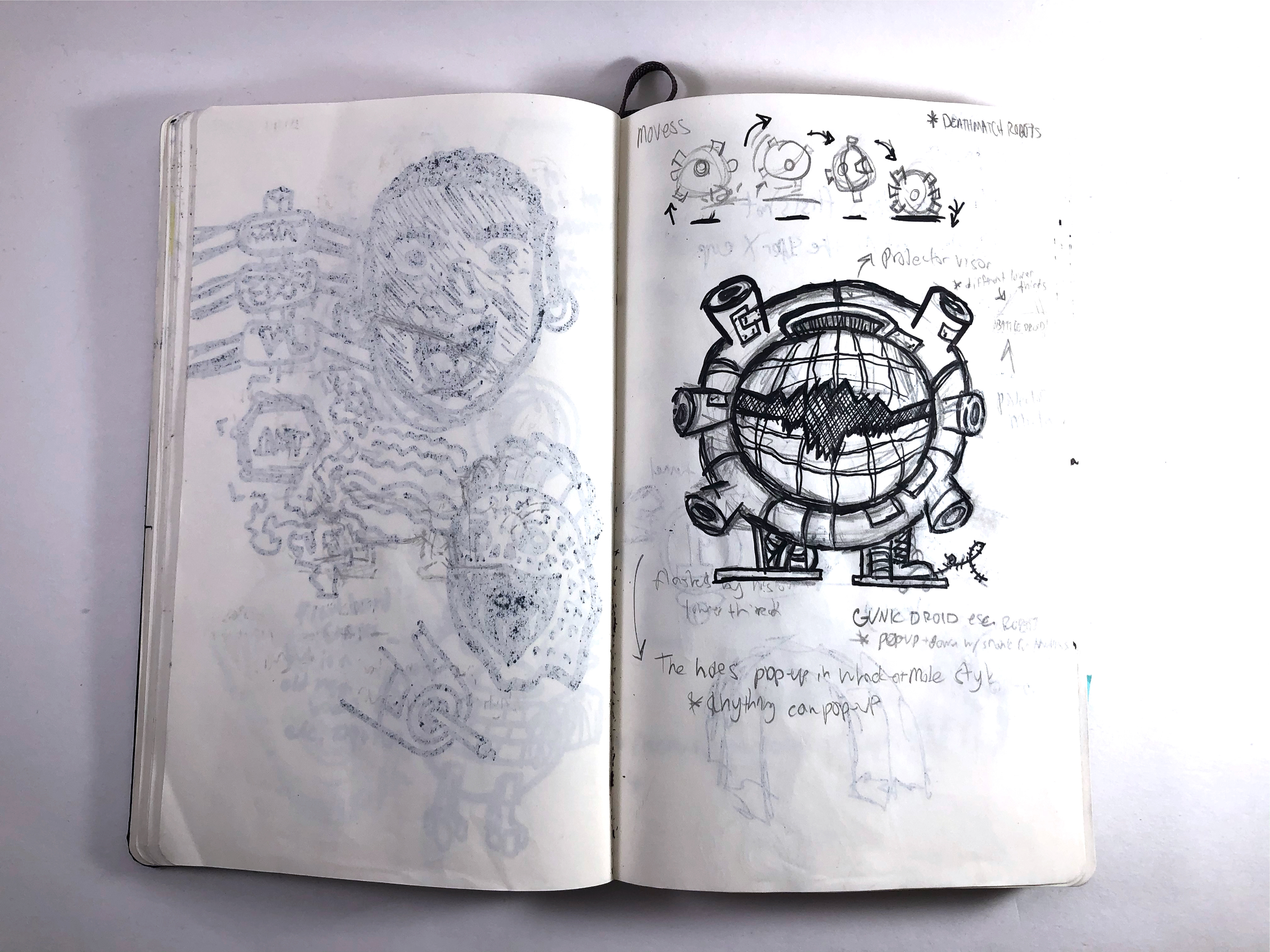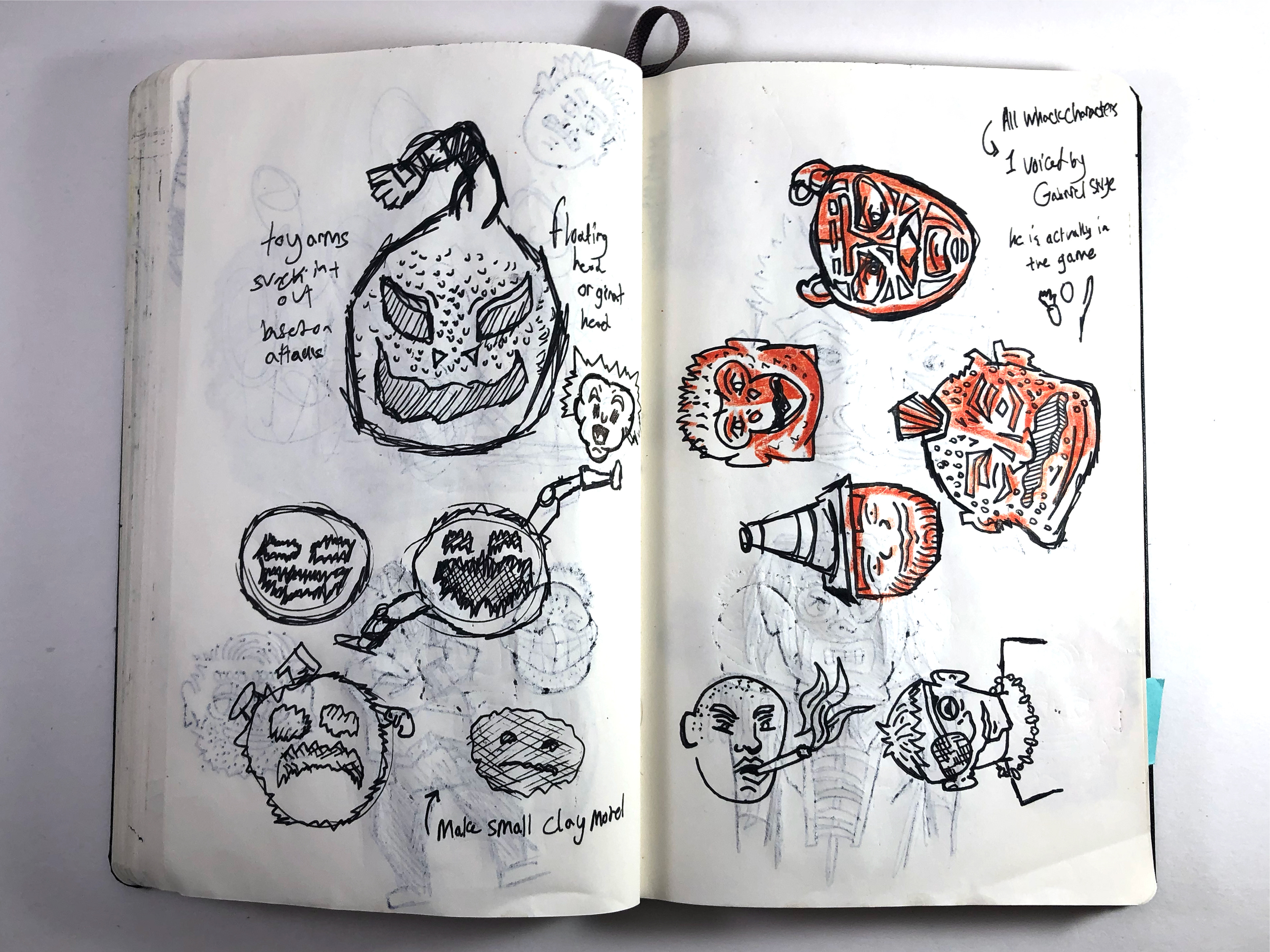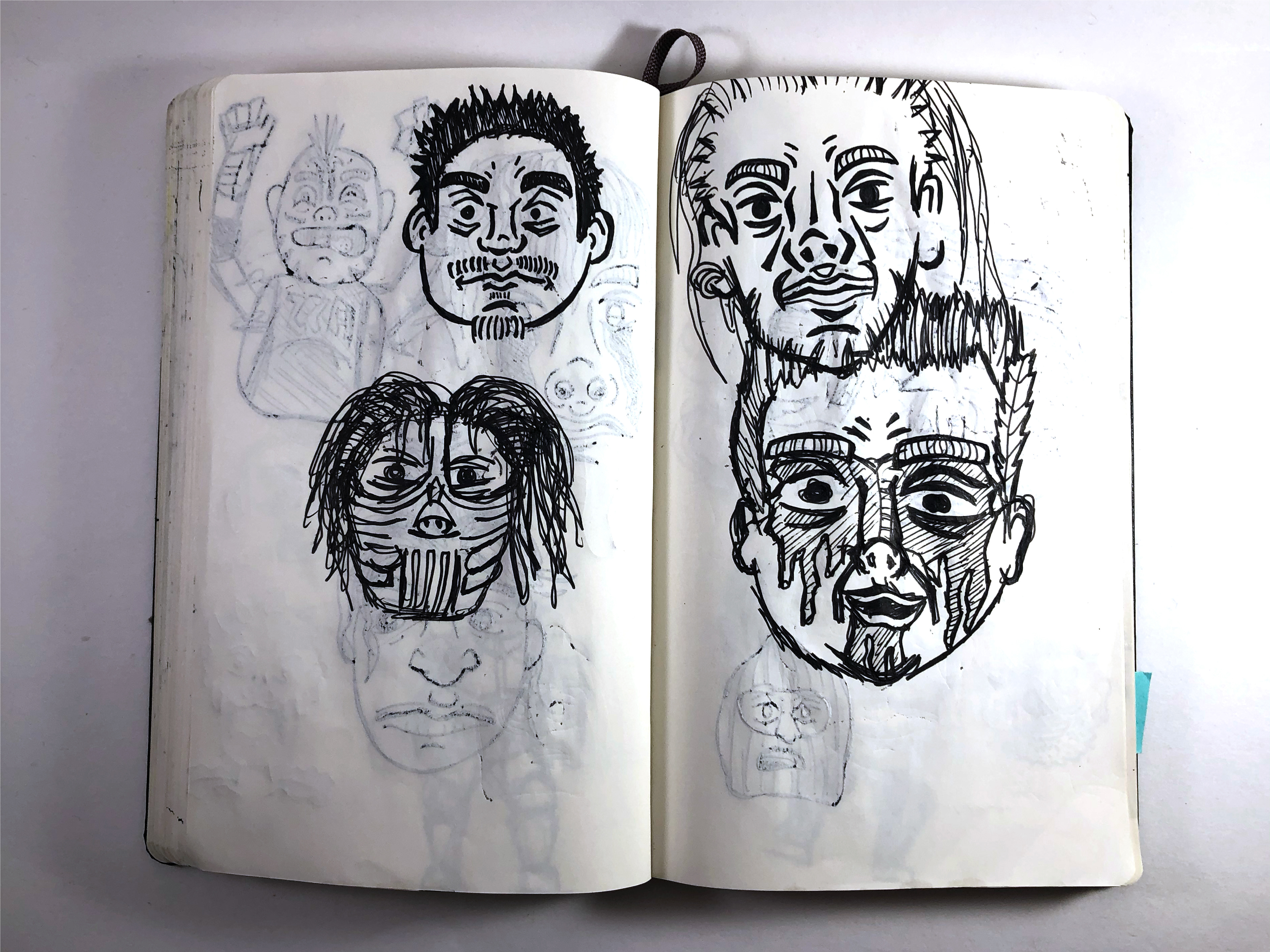 Shown above are various sketches through the beginning stages of the Capstone process.